Why are air and noise pollution an issue?

Noise Pollution – Negative Effects (1/3)
Noise pollution poses a high environmental risk to human health, both direct and indirect, and it can be defined as unwanted or harmful outdoor sound with road traffic being the greatest contributor. It is a product of transport and industrial activity on land, in the air, on waterways, and on oceans. It is a pervasive pollutant that directly affects the health and well-being of exposed humans and wildlife. It is estimated that 125 million people are affected by noise levels from road traffic greater than 55 decibels (dB) Lden

, including more than 37 million exposed to noise levels above 65 dB Lden. Exposure to noise from road traffic is followed by:
rail traffic noise (nearly 8 million people exposed above 55 dB Lden)
aircraft noise (almost 3 million people exposed above 55 dB Lden)
industrial noise within urban areas (300 000 people exposed above 55 dB Lden)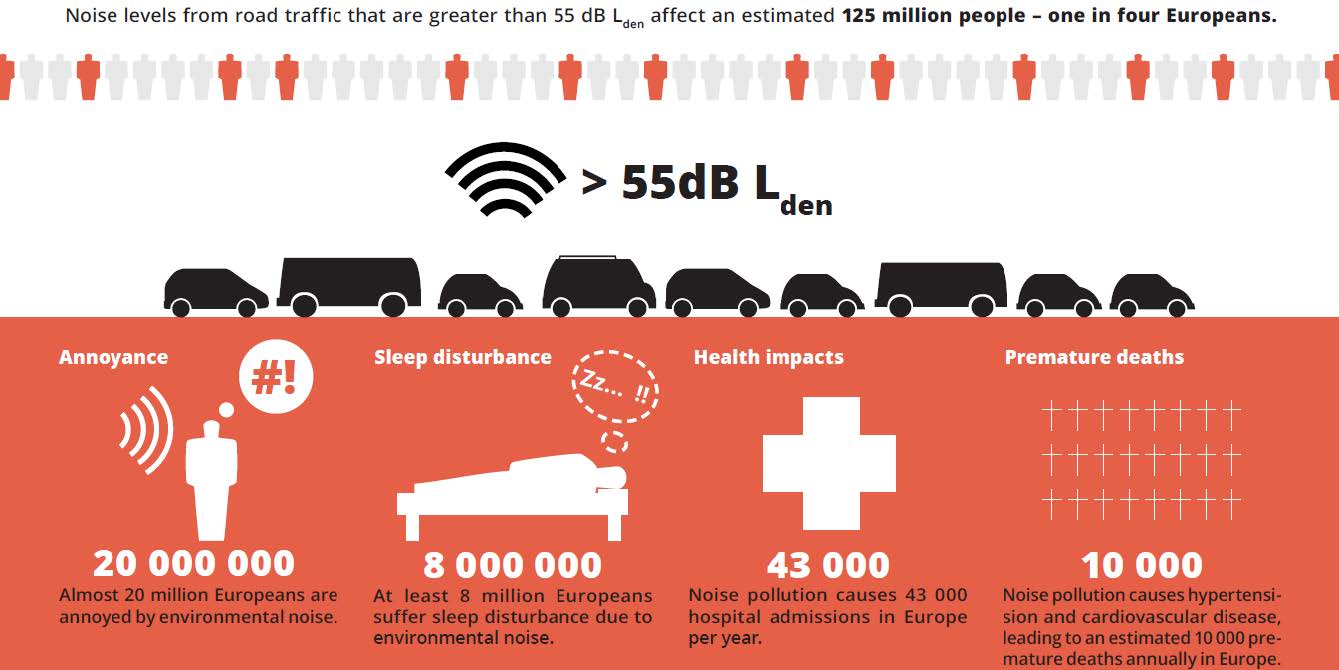 Source: EEA report. Noise in Europe 2014.