The Relationship between UN CRPD and EU Law

Definition of Disability at EU level
Article 1 of the UNCRPD states that "Persons with disabilities include those who have long-term physical, mental, intellectual or sensory impairments which in interaction with various barriers may hinder their full and effective participation in society on an equal basis with others".
The Court of Justice of the EU has defined disability as an impairment that is "long-term" and which, in the field of professional life, "hinders an individual's access to, participation in, or advancement in employment" (Joined Cases C-335/11 and C-337/11, Ring; Case C-363/12, Z; Case C-354/13, Kaltoft). It should be noted that, under the duty of consistent interpretation, EU secondary legislation must be interpreted in line with the UNCRPD.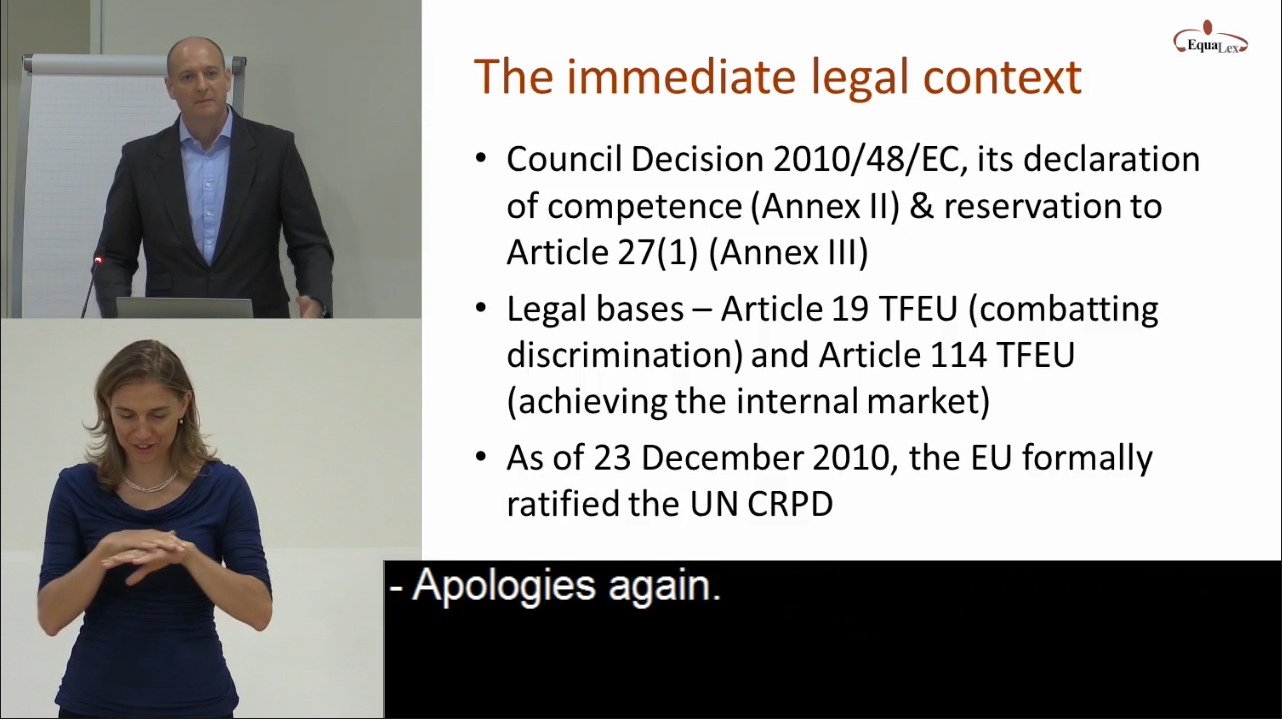 Click here to see the captioning of the presentation.